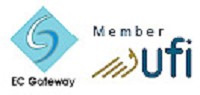 ---
Contact details
---
18 CP Berar Cooperative Housing Society
Off. Amir Khusro Road,
75350 - Karachi
Pakistan
Phone : +(92 21) 111 222 444
email this organisation
visit website
---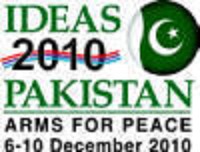 (www.ideaspakistan.gov.pk)
Ecommerce Gateway is the #1 event management company of Pakistan having organized over 135 exhibitions, conferences, seminars, workshops, festivals, fashion shows, inauguration ceremonies and high profile corporate dinners (list attached). It organizes major exhibitions like ITCN Asia, Textile Asia, ITIF Asia, Health Asia, Build Asia, Food, Agri & Livestock Asia and 14 minor events. Its website is www.ecgateway.net
Ecommerce Gateway is also the Event Manager for the 5th & 6th International Defence Exhibition & Seminar "IDEAS – 2008 & 2010".
Full Member UFI – "The Global Association of Exhibition Industry", Paris-France (www.ufi.org)
Ecommerce Gateway is the only Organization from Pakistan which is Full Member UFI in the category of Trade Fair/Exhibition Organizers since 2006. The quality of the events organized by EC Gateway can well be judged by the fact that it is the only event management company in Pakistan whose events are UFI approved.
---
Products & Services
---
---
Last update by Adeeb Aijaz, Wed 1 Jul 2009